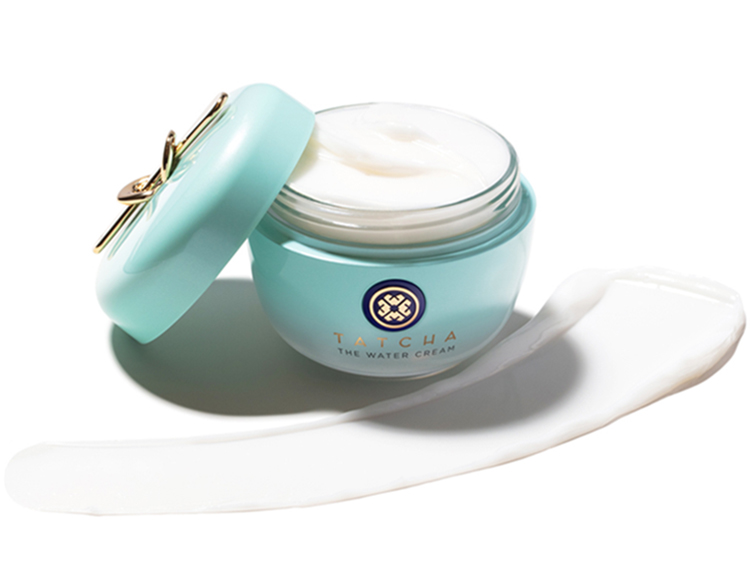 Shortly after my last blog post here, my health took a bit of a dive.  Nothing too serious, but serious enough that I had to re-evaluate a few things I was doing in my daily life…in particular, skincare!  Back in July 2016, in an attempt to lead a more non-chemical lifestyle, I decided to wean myself off birth control.  A result of this weaning process, my hormonal acne returned in full force!
Acne has been a part of my life since I was a child.  As an almost 40 year old, I still am trying to maintain it but as all acne sufferers know, it's not easy.  Little steps, I keep reminding myself.  And trying to find the right combination of facial products, while trying to stay chemical "lite" as I would call it.
After reading the rave reviews about The Water Cream by Tatcha, I was intrigued.  My dermatologist had suggested that at the current stage of my skin (rosacea – red, dry and irritated), I should switch to a water-based moisturizer.  This product was so popular that the two Sephora's that are close to me were out and they didn't know when it would be back in stock (thank goodness for retail websites!).
I've been using The Water Cream now for about a week now, I will say that it is fabulous.  Lightweight and completely hydrating, it has worked wonders by keeping my face moisturized and feeling supple.  Despite the hefty price tag ($68 for 1.7 oz), I think it's well worth the hype!  A little goes a long way, so I do see this product lasting quite some time, even using it twice daily.
For more information on Tatcha The Water Cream, read it about here.